Wait for visitors to contact you
You cannot start conversations. Only visitors can by pressing chat or video chat buttons on your profile page.
When you communicate with your clients, you can earn money in the form of tokens. Tokens are the site's currency. It will be exchanged to USD on payouts (see below).
Chat with visitors
You receive 0.1 token for every incoming character.
If you are not online at the moment, you will receive an email message or you can enable push notifications as well.
With push notifications enabled your profile gets the chat ribbon which indicates that you will most likely receive the message and reply instantly.
Be online to get a lot more traffic and chat partners! Your profile will appear at the top of your membership category, and it will be highlighted a with green online ribbon. You will be listed in the online escorts listing too.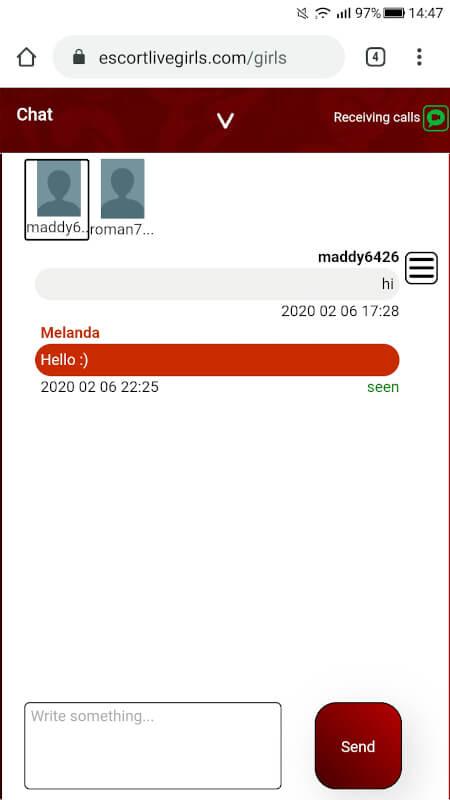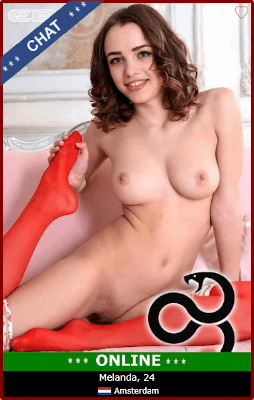 Video chat with visitors
You receive 1 USD/minute on a second basis.
You can receive tips.
When visitors call you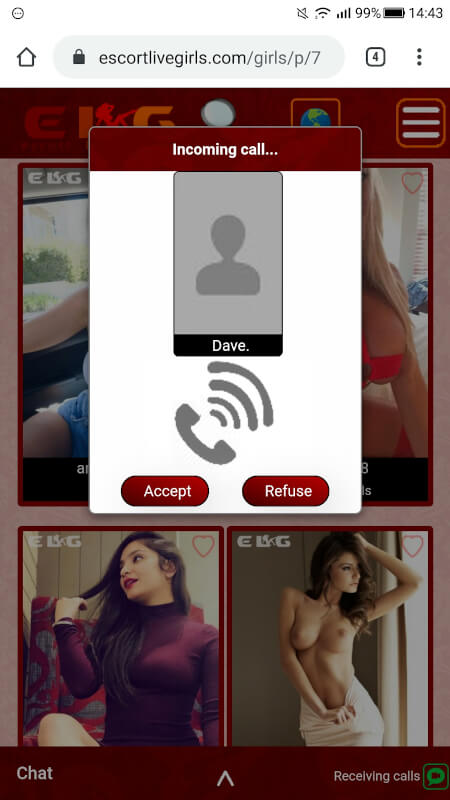 You can either accept or refuse the incoming video call.
To receive a call, you have to
be online, which means that you have to be logged in on one of the pages of a web browser that is running in the background. You receive calls even if your mobile screen is locked.
own a device that has a camera and a mic.
Do not worry if you've missed a call. You get
a notification on the site.
a push notification, if you allowed it.
an email message about it.
If this is a new contact, then a new conversation will appear in your chat window with that member. So you can discuss the right time for a video conversation.
During video calls
Live video
Ask for tips
Message
After the call ends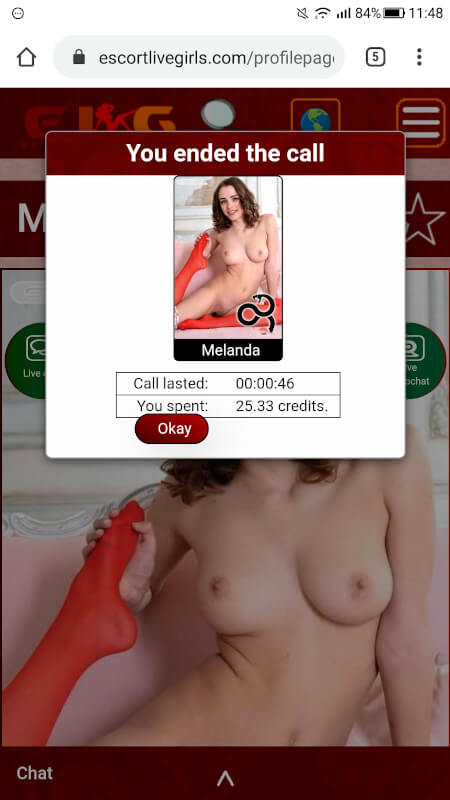 Both of you can end the call anytime. When it happens, you will receive the tokens for
the duration of the call.
the tips you've collected.
Create a private gallery
You can set your photos and videos to private. You can also set a token price and a description for each. Visitors can unlock your private gallery for tokens, and you will receive 50% of the paid tokens.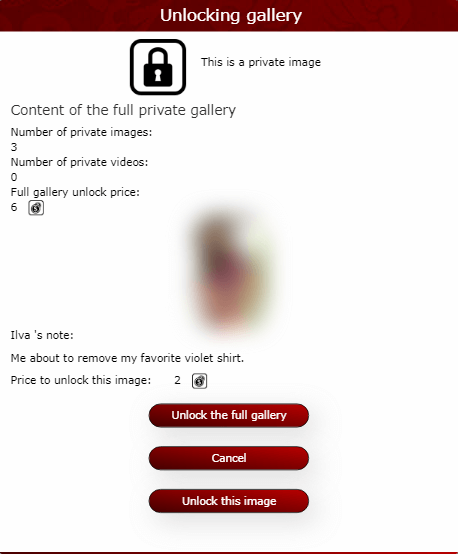 Request payouts
Once you have 1000 tokens, you can initiate a payout request to exchange your tokens into USD.
You can request the money to be transferred to your PayPal account or to your bank account. You have to enter your account details and the amount. After you make the request, we will transfer the money in 14 days. When we make the transfer, your tokens will be deducted.